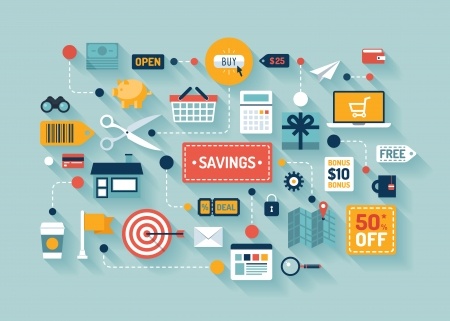 Online marketplaces like eBay and Amazon are a boon for small business owners. Whether you are a startup with one room doubling as your office and your warehouse, or a physical store trying to reach new customers, online marketplaces are the place to be. Even niche product creators have platforms like Etsy to sell their goods online.
As businesses hop on to the online marketplace bandwagon, the competition continues to rise. If you want to find an audience in the competitive online marketplace arena, you need to stand out from the rest. Let us look at a few things you can do to overcome your competitors.
Make sure your photos are of the highest quality.
This is probably the single most important thing you can do to immediately improve the quality of your listings. Taking great photos is absolutely crucial for impressing your customers. If you've visited Apple's website, for example, you can see the impact that fantastic photography can have on brand image.
Products usually look better when they are photographed with white backgrounds. This isn't a thumb rule though. If you find that a lot of your competitors are using similar photo styles, feel free to do something creative. Make sure your images look professional and share-worthy. Hire a professional to get your photo shoot done.
Create an interesting story around your brand and the product you are selling.
Everyone loves a good story. Instead of beginning your product listing with a list of specifications, draw your viewers in by narrating the story of how the product came to be. Talk about why the product is better than the competition. Use emotive language.
Most e-commerce platforms allow businesses to have an "About Us" page. This is where you should talk about your own story and how your company came to be. Use videos and photos to create a more engaging narrative.
Make your customers feel special.
Buyers love it when they feel appreciated for their purchase. You should always strive to add a personal touch to each of your shipments. This doesn't need to be anything fancy – a simple thank-you note or a small accessory will do.
Tap into the pulse of your market and get to know your buyers.
Companies that are able to form personal connections with their customers are more likely to succeed on online marketplaces. With social media, you have a platform to interact with your buyers on a more personal level. If your customers post photos of themselves using your products on Instagram, reach out to them and comment on their photos. If you find someone tweeting about your products, engage them in conversation. Communicate with influential people in your market and ask them to promote your products.
Give your customers a solid guarantee.
Your customers need to know that they are in safe hands if they buy from you. On your product listing, mention the details of your shipping and return policies. Let your customers know where they can reach if you if they have any issues with their purchase. If you are perceived as a company with integrity, your sales will be much higher.
In summation, getting yourself noticed on Amazon, eBay or other online marketplaces can be tough. But if you follow the tips outlined above, you will have a much greater chance of success.
Follow solidseller